WEBINARS
Domestic Violence, 2 CE Hours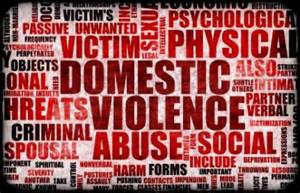 Cover the dynamics of domestic violence including education on types of abuse and understanding the warning signs of abuse including teen dating violence. The training will also cover how to engage victims of abuse to effectively develop safety plans and identify community resources and support. Additionally, the impact of domestic violence on victims and their families as well as the impact on children who witness domestic violence will be discussed.

Mind and Body Interventions for Mental Health, 2 CE Hours
Trauma-Informed Care, 2 CE Hours

Define Traumatic Events and how trauma can impact someone's life. Explain Adverse Childhood Experiences and how this impacts a person in their adult lives
How to identify trauma and conceptualize treatment of children, adolescents and families through a trauma-informed lens
Compassion Fatigue and Clinical Resiliency 3 CE Hours
<![if !vml]>
<![endif]> This 3-Hour Webinar will Help Clinicians:
Distinguish between stress and burnout. Recognize the less-obvious symptoms of compassion fatigue. Measure your personal level of compassion fatigue. Learn innovative Mind-Body strategies to incorporate personally as well as utilize with Clients to achieve optimal balance and sense of grounding. Understand the five core elements of resilience. Develop personal strategies to strengthen your resilience and boost your effectiveness as a Clinician
Fundamentals of Play Therapy, 2 CE Hours

This 2-Hour Webinar will help clinicians:
Gain an understanding of play therapy and learn how it differs from regular play. History and theory of play therapy will be presented as well as how to implement the play therapy process from beginning to end. Participants will learn how to set up the therapy room and some basic therapeutic responses during the various stages of play therapy.

Trauma-Informed Play Therapy, 2 CE Hours

Obtain a basic understanding of the history, objectives and principles of Play Therapy. Gain a basic understanding of trauma, its definition and how it relates to children's functioning as well as an understanding of grief and how it relates to children. And learn at least five play therapy strategies to use for grief and loss issues.
Effects of Stress and Unhelpful Thinking on the Body, 2 CE Hours

Some stress is actually good for a person; however, too much stress is deadly. The good news is people have total control over the impact that stress has on their bodies. Participants will leave this course with the tools necessary to help their clients effectively handle stressors by changing the unhelpful thinking patterns that usually create overwhelming feelings. The course will outline effective stress management tactics, while presenting a whole new outlook on how changing one's thoughts leads to a less taxing and more productive life.
<![if !supportLineBreakNewLine]>
<![endif]>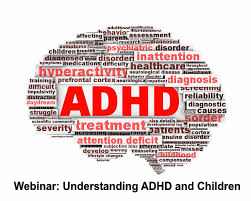 Does your child have ADHD? Are you not sure on how to work with your child now that they have been diagnosed? This workshop will help parents to understand the symptoms, diagnosis and treatment options for children with ADHD. Dr. Haynes in this informative 2 hour workshop will discuss:
- the causes, symptoms, and diagnosis of ADHD
-evidenced based treatment approaches for children in school, home, and relationships/social interactions
-the school responsibility including accommodations and 504/IEP requirements for children diagnosed with ADHD
-medication treatments and how parents can know when to start using medication
-alternative treatment interventions including nutrition, social skills, mindfulness, and individual psychosocial therapy
-parent involvement in behavior modification and ways parents can assist professionals in helping their child with ADHD succeed
Dr. Haynes will use videos, role plays and present information in an easy to understand and practical way.
Webinar is pre-recorded and can be accessed at any time. Parents will have a two week access to the presentation and attached documents.
This webinar is NOT available for CE credit. Parent workshop only!

*Access is limited to 30 days after payment is received

$29 for 2 CE Hour Trainings; $39 for 3 CE Hour Trainings

*For more information such as presenter bios and course descriptions contact: info@littlehandsagency.com
WHO SHOULD ATTEND:
Social workers, Psychologists, Counselors, Other health professionals
CE credit will be given to designated courses. See course description for more information.

REGISTRATION: Please DOWNLOAD and fill up registration. REGISTRATION REQUIRED FOR EACH CE